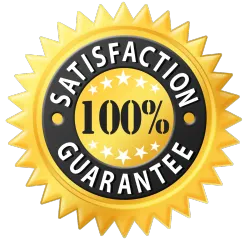 largo's most trusted locksmith services.
We offer premium quality locksmith services that meet all your needs. Whether you need installation, repair, or emergency services, we are always on call with a rapid response. There is no other locksmith you can trust more than All-In-One. Every job ensures
High-quality craftsmanship
Quick response times
Guaranteed protection
Schedule Appointment Online
Your information will remain 100% secure.
High-quality services, Always!
There's No job that We Can't Address.
Keeping your assets safe and secure is a #1 priority in most people's minds. We have years of experience in securing homes, autos, and high-value commodities with superior locksmith services. Our professionals are highly trained and knowledgeable in different categories of locks. We offer specialized assistance with the following:
Auto Locksmith
We understand the moments where vehicle locks require quick and efficient assistance. Are you locked out of your car or need the locks repaired or replaced? Our auto lock experts get the task completed.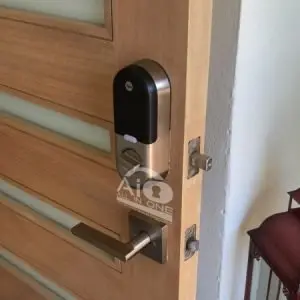 residential locksmith
Secure homes make for happy minds – we have a team that goes above and beyond to ensure residential safety. Whether you need new locks, need assistance entering your home, or further protection, we understand locks that enhance your habitat.
electronic security
Modern-day protection requires state-of-the-art locks. All-in-One prides itself on being fully adaptable to the changing times – and trending lock styles. We install highly effective electronic lock systems to ensure the protection of your assets.
safes
Some high-value goods need the most hardened protection. We install, maintain, and repair impenetrable safes. The cutting-edge boxes will keep your assets out from the reaches of any interloper.
other services in largo
There is a reason why our locksmith service calls itself All-in-One. We provide more than just our specialized services. Our experts can address any lock in any category – all highly trained, licensed, and qualified as versatile locksmiths. From mailbox keys to deadbolt repair, there is no security job that we can't deliver.
Lock Repair and Installation
Master Key Systems
CCTV Security Installation
Repair and Installation of Deadbolts
Industrial Lock Installation
Mailbox Lock Installation
Card Key System Installation
Broken Key Extraction
Key Duplication
Car Key Replacement
EMERGENCY SERVICES 24/7
We know that unexpected events can happen in a heartbeat, at any time of the day. Burglaries, lockouts, breakages, and more tend to occur when it's least convenient. That is why we dedicate our locksmiths to your service 24 hours a day, 365 days a year. Should you require assistance even in the middle of the night – give us a call, and we'll be there.
why choose us
All-in-One locksmith doesn't only render superior locksmith services; we care about our community. Every job is completed with a profound proficiency while offering an interpersonal touch with our clients. We make sure customers' requirements have been adhered, and their locks completely secure. Some of the reasons we excel in our field are:
Mobile locksmith
Our locksmiths gear up to travel wherever required in the Largo area. We are equipped with a lucrative set of tools and armed with knowledge for all your unique needs.
Afforadable prices
All-in-one always ensures complete satisfaction with every job, and we have some of the most competitive prices in the business.
quick services
Our efficiency and expertise allow us to provide locksmith services with great speed. We understand that you need reliable services quickly, and our team is fully capable of acting fast.
Free booking
There is no call-out fee to your job at any time of the day. Whether you book an appointment well in advance or need emergency assistance, booking is absolutely free.
Here's Why We Are the Most Reliable Locksmith in Largo:
We are the most proficient locksmiths in the area. We have built strong partnerships through our years of operations, and we have testimonials that revere All-in-One's services. Please read below what our customers have to say about our reliable offerings:
Dex GGoogle Review Read More
These guys do it all!! I called for a new key for my Mercedes. They showed up so fast and got it done super fast. And way more convenient than the dealer and less pricey. Since I lost my keys I got my house rekeyed while they were here. And next week they are coming back to install cameras! These guys are a one stop shop and they are so professional. Never seen locksmiths like these guys. Definitely recommending them to all my friends and family.
Dan JohnsonGoogle Review Read More
The key to my Nissan almost broke, I came here on Friday afternoon and a key was made in less than 10 minutes. Very impressive and high tech.
I would recommend them to anyone in need.
John EduardGoogle Review Read More
BEST Locksmith company in the Largo area. Very professional, friendly and decent pricing!
A++++
NissanGoogle Review Read More
Thank you All in one Locksmith for being so professional and honest. I appreciate your help and would highly recommend you to anyone in need. A+++++
Lori AntunesGoogle Review Read More
Adam was so nice and courteous these folks definately deserve 5 ++++ stars !
Previous
Next

Schedule Appointment Online
call us today
All In One Locksmith is providing locksmith services in greater Largo Area. We provide a wide range of residential, commercial, and automotive locksmith and security services. Customer satisfaction is one of the foundations of our business. We provide quality and reliable services to safeguard your property.
our license #HCLOC18009
Copyright © all rights reserved – 2021